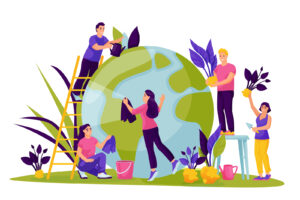 Are you wondering how I'd answer any of these questions? In just eight minutes?!
Cheryl, you say you write to share your experiences on the razor's edge between Earth-mindfulness and eco-madness. What does that mean?
Why is having a connection with Nature important right now?
How can we stay connected with Nature when it isn't as accessible?
What are your top 3 suggestions for things people can do to help the planet?
Each chapter in your book concludes with a "Love Earth Invitation." What is that?
Check out my interview on the AuthorExpertWire podcast brought to you by #AnnieJenningsPR.
Also on Spotify, Apple, and most sources for podcast listening.